Location:
20a/9 Beach Road, Surfers Paradise, QLD Australia 4217
Ph:
Fax:
(07) 5504-6013
Facebook:
Instagram:
Mobile:
Contact E-mail:
Open Hours:
Tuesday to Thursday 11.00am – 4.00pm.
We are currently operating shorter time business hours for an effort to support current social distancing measures aimed at reducing the presence of Coronavirus.
If you would like to make an appointment to come into the Sea Education office at a different time, please contact us to arrange a time.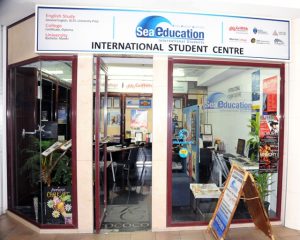 Sea Education International Students