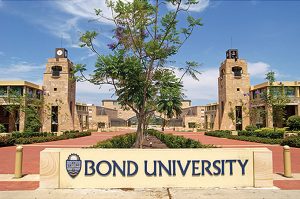 At university in Australia all students, both local and international will begin their studies at the bachelor, or under-graduate level. After completing a bachelor's degree students are then able to move onto study at the master's level and beyond.
International students attending university will study together with local Australian students and will be required to study and complete 4 subjects per semester (1 semester is approximately 5 months in length). Students will attend a range of lectures and tutorial classes as well as studying from a range of specified text books and other material prepared by the university. Certain university degrees will also involve a period of industry placement, field/laboratory work or other professional placements.
Universities in Australia offer a wide range of degrees available for international students to study, with many of these degrees constantly evolving in order to keep up to date and stay relevant with current technologies, global issues and social requirements. Degrees available for study at university include:
Business and Commerce
Engineering and IT
Environmental Studies and Sciences
Medicine and Health Sciences
Music, Film and Visual Art
Law and Languages
To find out more information about the full range of degrees available, including start dates and tuition fees please contact Sea Education.
Bachelor's Degree – Under-Graduate Study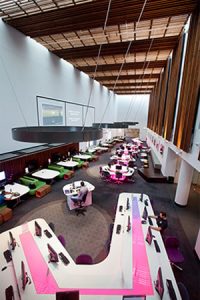 A bachelor's degree is the first level of study at University and is generally 3 years in length. To be eligible to gain entry into study in a bachelor's degree, students will need to satisfy both an English language entry requirement and an academic entry requirement. These requirements can vary slightly from degree to degree and from university to university, but are generally standard across all of Australia's universities.
The English language entry requirement that must be satisfied in order to gain entry into a bachelor's degree at an Australian university is an IELTS exam result of 6.0 or higher. This is the equivalent to a TOEFL score of 213 (CBT). Certain specialist degrees such as nursing, medicine and exercise science however, will have higher English entry requirements due to the specialised vocabulary and higher understanding of English required to successfully complete the degree. For prospective university students that do not meet the English language entry requirements, students may also be able to gain entry into an under-graduate degree by first completing a University Direct Entry English Language Program.
To meet the academic entry requirements for entry into university, students must have completed high school in their' home-country (equivalent to the completion of year 12 in Australia) or previously completed study at the college or university level. Some bachelor's degrees will also require students to have previously studied pre-requisite subjects such as chemistry, maths or biology at high school in order to be eligible to gain entry.
Students wanting to enrol into a bachelor's degree who do not meet the academic or English entry requirements to gain entry into university, will first need to complete a foundation course at the certificate or diploma level at college in order to gain entry. These courses will allow students to meet both the academic and English entry requirements for university and may also allow students to reduce the length of time required to complete a bachelor's degree.
This is possible by applying to the university for "credit" for the study completed in the certificate or diploma level course. An application for a credit assessment will need to be made to the university, and after careful consideration the university will offer students a certain amount of credit into their' university degree. By taking advantage of these "university pathways", students may be able to reduce the length of a standard 3 year bachelor's degree at university to a total length of 2 years or less, saving students both time and money.
To find out more information about university pathway courses and university direct entry English programs, please contact Sea Education through our' enquires page.
Master's Degree – Post-Graduate Study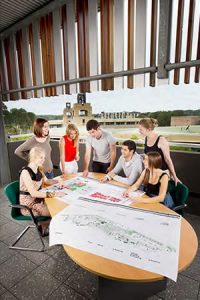 To be eligible to begin study at the master's, or post-graduate level, all students must have previously completed a bachelor's degree as well as having an IELTS exam result of 6.5 or higher. Students who have previously completed a bachelor's degree at university in Australia will not be required to provide an IELTS exam result, as they will meet the English language entry requirement through previous study taught in the English language. Master's degrees will take students between 1 and 1½ years to complete.
The academic entry requirements into post-graduate degrees will vary depending on the field of study chosen, with many degrees requiring students to have completed an undergraduate degree that is closely related to the elected Master's degree. For example, to be eligible to gain entry into a Master of Marketing, a student must have previously graduated from a Bachelor of Marketing, or other closely related area of study at the bachelor level. Other master's degrees will also require students to have previous relevant work experience or to have graduated from their' under-graduate studies with a certain level of GPA (Grade Point Average).
As with under-graduate study, most master's degree students will attend lectures and tutorials as well as being required to study from a range of specified textbooks. Certain post-graduate degrees will also involve an element of research study or time spent gaining practical experience in a work place or laboratory environment.
Students beginning study at the Masters level are generally not able to claim "credit" into the degree from previous study completed.
PHD and Research Degrees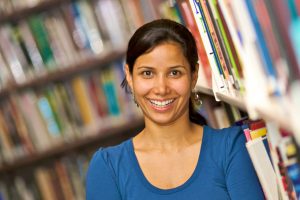 Entry into PHD and other research degrees at university is restricted to students who have previously completed post-graduate study and generally to those who have previous research experience. Students studying at this level will be allowed far more freedom and flexibility in the choice of exactly what to study and also the study plan that the student will follow throughout the degree.
The length of a PHD or research degree is normally between 2 and 4 years, however this can vary greatly depending on the particular research being undertaken, the study plan being followed and the time required to complete the research proposed.
To apply for study at this level, prospective students will be required to submit a "research proposal" to the university outlining exactly what the student would like to study, the duration and nature of the study required and an idea of the possible outcomes expected to be achieved through the research. After careful consideration by academic staff at the university, only outstanding students with research proposals that meet the universities strict entry criteria and are in line with the universities current lines of research study, will be accepted and allowed to proceed with their' research degrees.