Several schools and colleges across the Gold Coast offer short courses in a range of different study areas.  These courses can range in length from 1 day to 1 month and some of the most popular short courses that are available for international students include:
Chalk Art with Monique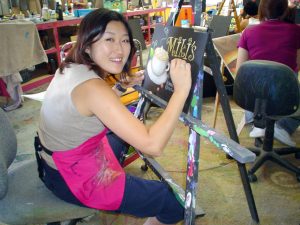 Chalk Art courses on the Gold Coast are taught by the famous Monique from Monique's Chalk Art. Monique has been creating unique chalk art pieces for local cafes, restaurants and clients on the Gold Coast for over 20 years and has been teaching her instantly recognisable style to students for more than 10 years.
Students will have the opportunity to study directly under Monique in her Burleigh Heads studio/school, with courses starting at 1 week and going through to 3 weeks in length.
Students will learn various techniques and styles for lettering, numbering, shaping and colouring as well as being taught the unique Monique style. Students will also learn industry secret methods for sealing and protecting finished pieces and will be able to produce pieces including signboards and shop menus as well as other artwork pieces for display. All of the art that students create during their' studies with Monique will be able to be taken home by students at the completion of the course.
Surfing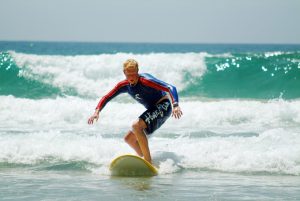 International students coming to the Gold Coast will able to learn to surf at some of the most beautiful beaches and best surf breaks that Australia has to offer. Local surfing schools provide students the opportunity to learn to surf with 2 hour surfing lessons run daily in the mornings and early afternoon. Students will be picked up from their' accommodation or a pre-arranged location by a surf school minibus and will be taken to the best waves available on that particular day for new students learning to surf. Depending on the wind, tides and weather conditions, surfing lessons may be held at a different location everyday of the week.
Specially designed semi-soft surfboards are provided by the school and students will only need to bring bathers, a towel and a willingness to learn along with them to the lessons. Water temperatures on the Gold Coast are warm enough all year round that wetsuits are generally not required, however students will be able to borrow a wetsuit from the surf school free of charge if requested. At the end of each lesson students will be returned by minibus to their' original point of pick-up.
Scuba Diving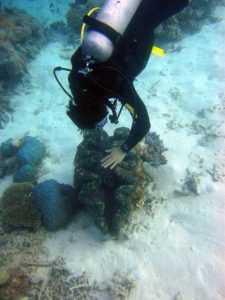 Scuba diving courses begin with the PADI Open Water course, which will enable students to gain a basic licence in SCUBA diving. The 4 day Open Water course involves 1 full day of study in the classroom, followed by an introduction to scuba diving equipment in the safe surroundings of a swimming pool. On the final 2 days of the Open Water course students will enjoy scuba diving in a clam area of the Gold Coast and experience 2 dives each day for a total of 4 open water dives. For busy students, the Open Water course can also be taken over 2 consecutive weekends, leaving the weekdays available for study or work.
All SCUBA diving equipment required is included in the price of the course and students will only need to bring a pen, notepad and towel with them to the course each day. Students can also take advantage of a free pick-up and drop off service offered by the school, allowing students to be picked up before the course and returned home at the completion of each day to Surfers Paradise and the surrounding areas. All scuba diving students must have basic swimming abilities and will also be required to undertake a dive medical with a local doctor before beginning the course.
Other scuba diving courses available include:
Advanced Open Water Courses
Instructor Courses
Dive Master Courses
Navigation Diving
Rescue Diving
Night Diving
TECSOL (Teaching English to Children Speakers of Other Languages)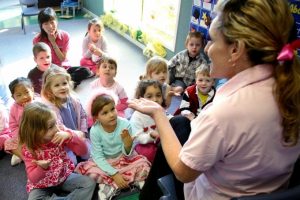 With the English language becoming more popular and widespread throughout the world, the range of courses available for learning to become an English teacher are also becoming more specialized. A TECSOL course will give students the skills required to teach young children the basics of the English language. Students will learn various specialised methods used for teaching English to children as well as how to incorporate fun, stimulating activities and student participation into English lessons. TECSOL students will have the opportunity to practice their' new teaching skills with young children in a supervised classroom environment before graduating with a TECSOL certificate.
Massage and Aromatherapy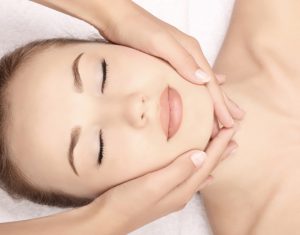 At certain times throughout the year students will be able to study massage, reflexology or aromatherapy in a short course format. These courses are normally between 1 and 2 weeks in length and students will be able to learn the basics of various techniques used to assist with relaxation and stress relief.
Massage short courses offer interested students a good opportunity to learn the basic techniques used to relax and relieve muscle stress and tension and also to get a clear understanding of the various aspects of massage.  Massage short courses are a great opportunity to learn from industry professionals and enjoy the benefits of gaining a basic knowledge of massage.    
Reflexology courses will concentrate on the techniques used in foot massage and relaxation.  Students will learn the basics of how to relieve different stresses, ailments and tensions through the technique of manipulating pressure points located on the feet and ankles. 
Aromatherapy short courses will teach students about the range of different aromas and incenses used in aromatherapy and the individual medicinal benefits associated with each.  Students will learn the benefit of mixing different aromas and will also learn how to administer an aromatherapy treatment to a client. 
Nail Art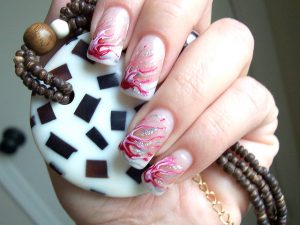 Basic courses in Nail Art run for approximately 1 week and will teach students the correct techniques for cutting, trimming and shaping nails, as well as how to perform basic manicures, pedicures and French Polishes.
Longer courses in Nail Art ranging from 3 weeks to 6 months in length will teach students the techniques involved in acrylic nail application and acrylic nail art. Students will learn how to create unique pieces of nail art using acrylic nails and accessories as well as the correct techniques used for applying and maintaining acrylic nails and nail art pieces.
Nail Art students will have the opportunity to practice their newly learnt techniques on volunteer nail models, and at the completion of the course students will receive either certificate of completion or nationally recognised certificate.