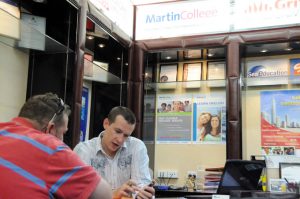 Sea Education offers international students a high level of professional and personalised service from the very first moment we are contacted by a student thinking about studying in Australia. The Sea Education Member Support Service then continues through the duration of a students' studies in Australia and in many cases, right through to the end of a students' stay in Australia.
When first contacted by an international student, Sea Education staff will reply and answer any questions the student has as well as ask a few extra questions in order to determine exactly what the student would like to study and what their' goals for study in Australia are. From here our' staff will be able to recommend a range of study options that best match each student's individual requests and consult further with the student before confirming the correct study plan. Sea Education staff are then able to assist students through the school application and enrolment process and ensure that each student is enrolling into the correct course as well as receiving the best possible value for money.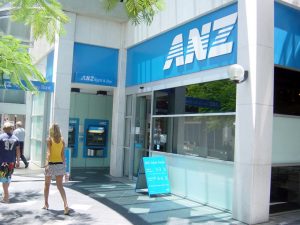 Sea Education' staff will also discuss accommodation needs with each student, and if requested are able to assist with arranging accommodation (home-stay, backpacker or hotel) and/or airport transfers for students when they first arrive in Australia.
All Sea Education members arriving in Australia will receive the following
FREEMember Support Service:
Assistance setting up a personal bank account and ATM/cash card.
Assistance arranging a mobile phone.
If requested, Sea Education can arrange a mobile phone number for students before arriving in Australia.  This allows students to be able to tell family and friends their' new phone number in Australia, before leaving their' home country.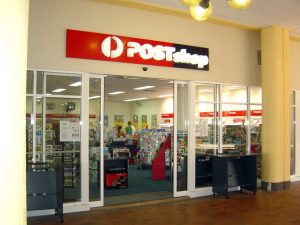 Free internet access at the Sea Education office.
Assistance applying for a tax file number (required for working in Australia).
An individualised resume to assist students looking for work.
Assistance transferring overseas' drivers licences to Australian' Licences. 
Assistance translating official documents into English.
Accommodation and airport transfers (if requested).
Information on local public transport.
Sea Education members are also able to have mail and packages sent direct to the Sea Education office from family and friends overseas.  For students staying in temporary accommodation or travelling, this is a very easy and secure option for receiving mail.  Sea Education staff will contact members the same day that packages or letters arrive to let them know that they are able to come into the office to collect their newly arrived mail.
Sea Education also offers advice to international students and members coming to study in Australia in regards to the student visa and working holiday visa application process.
How to use the Sea Education Service: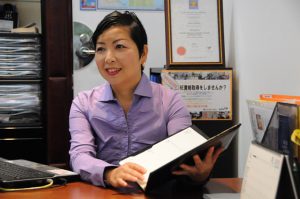 To take advantage of Sea Educations' free Member Support Service, students can contact our' friendly and professional staff through our' enquires page or come into the Sea Education office. From here our' staff will answer your' questions, and after some consultation will be able to recommend to you the best options available to meet your' requirements and to suit the study plan that you are looking for.
Sea Education offers a 100% free service for international students enrolling into studies in Australia through Sea Education. Students will not be required to pay any extra fee to Sea Education for assistance locating and enrolling into schools in Australia and all students enrolling into study through Sea Education will receive our' Members Support Service free of charge.
Contact Sea Education and our' friendly staff will reply and assist you with your' questions about studying in Australia.